Lpg Dispenser
Our company, which provides quality and customer-oriented solutions in LPG Autogas sector with competitive prices, aims to reduce lpg dispenser investment costs to minimum levels and get maximum efficiency for its customers.
LPG Dispenser developed by Falcon engineers
SENSITIVE

STURDY

QUALITY

MID Certificate : 2014/32/EU 

ATEX Certification : 2014/34/EU 

CE Certification : 97/23/EC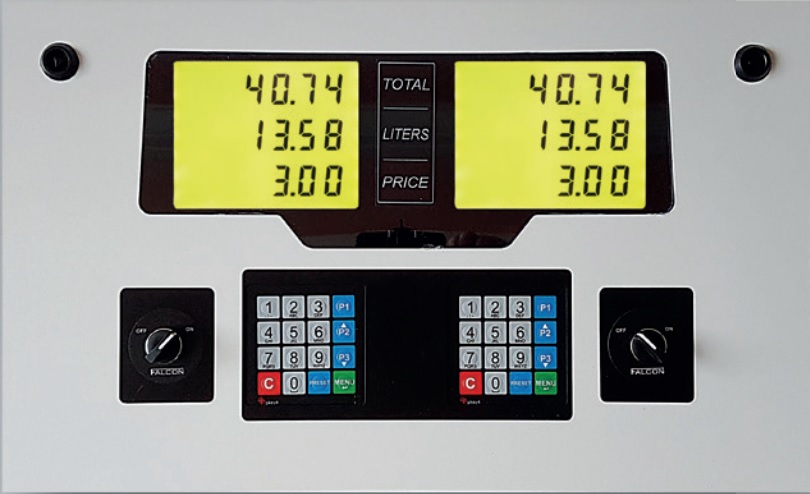 Lpg Dispenser Screen
Wide viewing angle, yellow-green LED lighting, menu operations.

PCUX model, MID Approved, in accordance with OIML standards, RS232 – RS485 and Current Loop communication port. Compatible with Bayne Dart and Gilbarco protocols. Non-resettable electronic-electromechanical totalizer. Entry with three-stage encryption and service terminal (optional), which can be electronically calibrated, recording the last 100 Sales and 50 alarm information.

User-friendly, 7-button, start-stop keys integrated into the keypads, robust and convenient modern design keypad.

In our LPG dispensers, 10 digit electronic and 7 digit non-resettable electronic totalizers are used.
Lpg Dispenser General Features
PULSER – ATEX certified, MID approved, IP65 compatible, with optical pulse encoder.

ATC – MID approved, digital control with a sensitivity of 0.1 degrees Celsius.

METER – All our LPG dispensers are equipped with Falcon FLC 4125 LPG meter, OIML certified, 4 pistons, magnetic transfer, calibrable, +/- 0.005 measurement accuracy.

GUN AND HOSE – 360 degree rotating Falcon DT100 model LPG gun with aluminum and brass barrel options and 1/2 "diameter 4 – 4,5 – 5 mt EN 1762 norm LPG hose are used.

KASA – LPG dispenser cases are manufactured from electrostatic painted galvanized sheet metal body and inox side columns as standard. Preferably, the whole body can be produced as inox.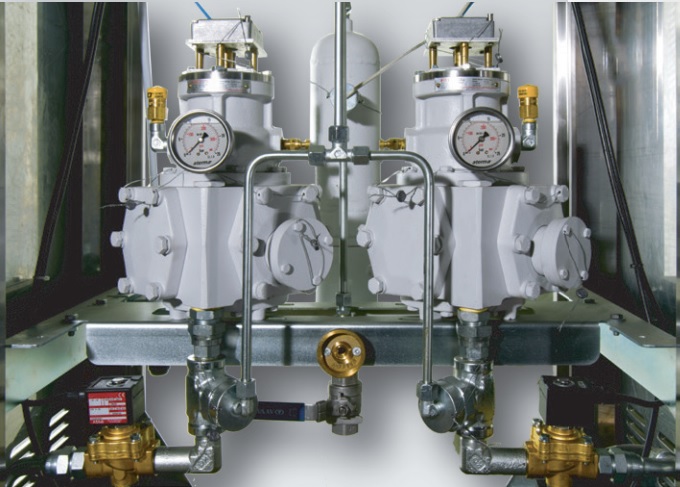 Falcon First and Arma Series Lpg Dispenser Technical Specifications
CPU – MID approved, ability to record last 100 sales and last 50 alarms, electronically calibrated

FLOW SPEED – Standard Speed: 50L / min

MEASURING SENSITIVITY – +/- 0.5%

PRICE AND AMOUNT DISPLAY – Amount: 8 Digits Quantity: 6 Digits Unit Price: 6 Digits (Decimal places can be changed according to local specifications)

SCREEN CHARACTER DIMENSIONS – Amount, quantity and unit reading 1 inch

TOTALIZER – Electronic 10 Digits / Electromechanical 7 Digits

KEYPAD – Easy to use with 7 keys

Reset – Automatic

Pulser –ATEX Certified, MID Approved, IP65 compliant, with optical pulse encoder.

METER – Falcon FLC 4125 LPG Meter with 4 pistons, magnetic transfer, calibrable, +/- 0.005 measurement accuracy.

FLOW CONTROL VALVE – ATEX Certified 3/4 "Solenoid Valve (230V / 50Hz)

FILTER (SUCTION TYPE) – Stainless Steel Filter

HOSE – 1/2 "x 4 – 4,5 – 5 mt (optional)

GUN – Falcon DT100 Aluminum & Brass Sleeve LPG Filling Gun

VOLTAGE RANGE – 85 – 245 V AC